On September 28, 2023, a debate "Folk culture – reactivation?" took place at the Krzysztofory Palace of the Museum of Krakow. The event was organised by the Community Activities Center "I am Kraków" as part of the Krakow DNA series. Dr. Joanna Dziadowiec-Greganić, specialist at Kraków Heritage Hub, took part in the debate.
The guests also included: Dr. Andrzej Szoka (Intangible Heritage Interpretation Centre of Krakow of the Museum of Krakow), Agata Mucha (National Institute of Cultural Heritage of Poland), Jakub Szymański (Kraków Nowa Huta Przyszłości S.A.), Michał Czerski (IMAGO Center for Folk Art), Marta Lewosiuk-Oliynyk and Dr. Olga Kich-Masałaj (Union of Ukrainians in Poland), Jan Słowiński and Joanna Słowińska (Crossroads Association: at the Crossroads of Cultures and Traditions).
The debate was recorded and will be available on the Museum's social media. Selected statements of panelists, available, among others, on the "I am Kraków" Facebook group, will join reports from previous meetings of the Krakow DNA series presented at the exhibition "Krakow from the beginning, to no end".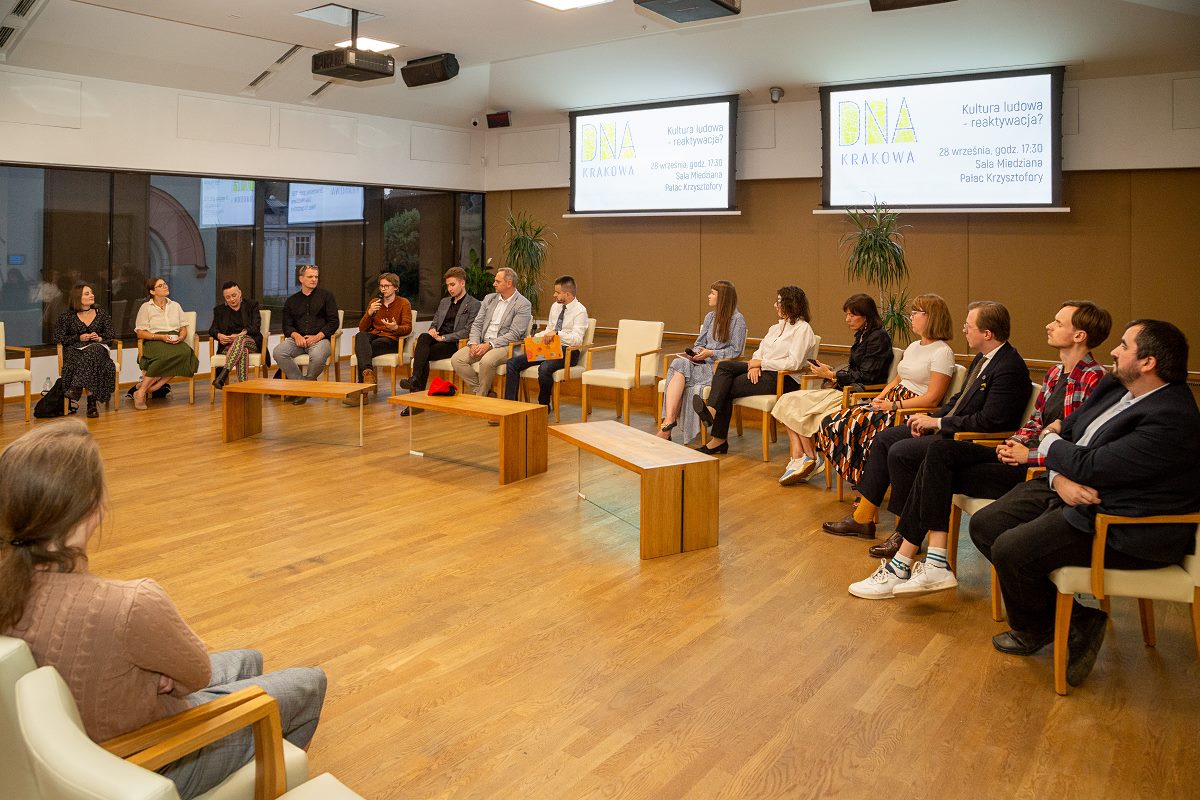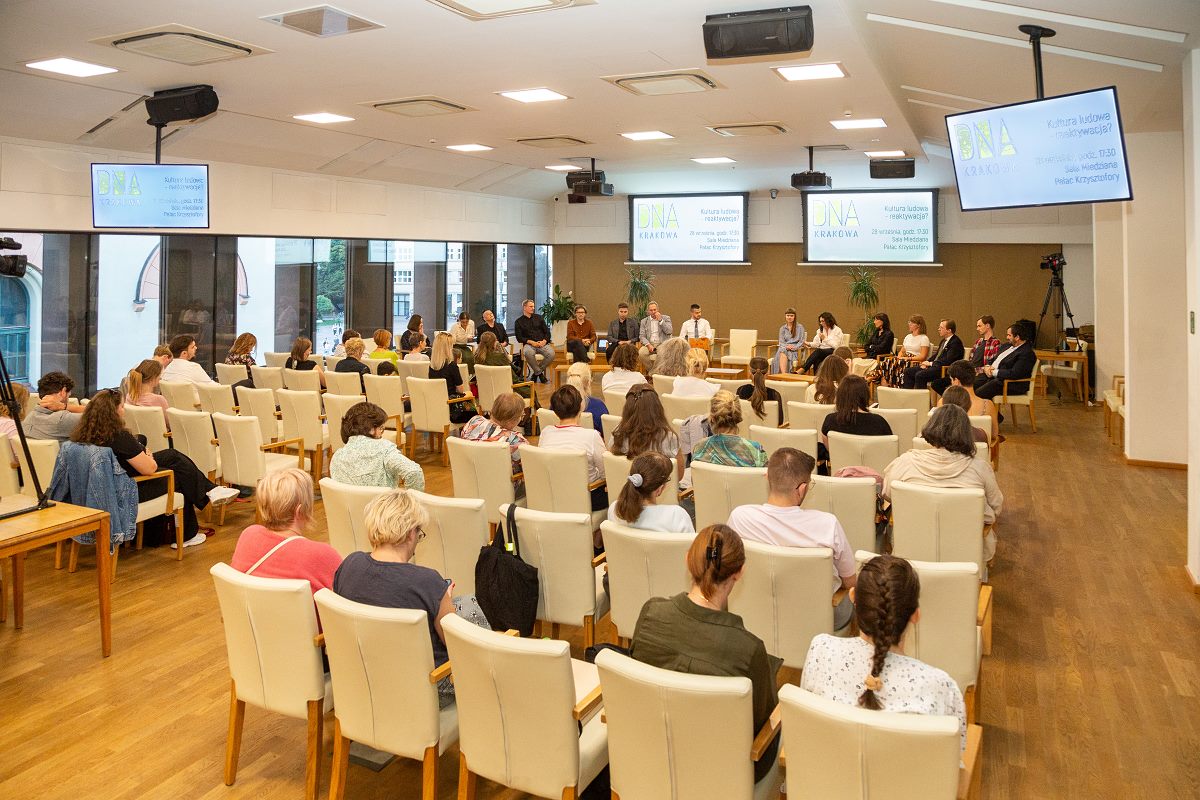 The Community Activities Center "I am Kraków" coordinates the cooperation of the Museum of Krakow with the social environment, including non-governmental organisations and active city residents, inviting joint reflection on Krakow's heritage and encouraging involvement in its co-creation.
The series of networking meetings on Krakow's DNA aims to initiate discussions on the most important challenges for the modern city and to jointly develop solutions that would strengthen its community.