Elżbieta Szumska, the owner of the Gold Mine in Złoty Stok (Poland), received a commemorative plaque accompanying the European Heritage Award | Europa Nostra Award for 2022 in the category of Masters of Heritage.
The awarding ceremony took place on June 30, 2023. The plaque was presented by the vice-president of Europa Nostra, Professor Jacek Purchla and Dr Katarzyna Jagodzińska, head of Europa Nostra Heritage Hub in Kraków.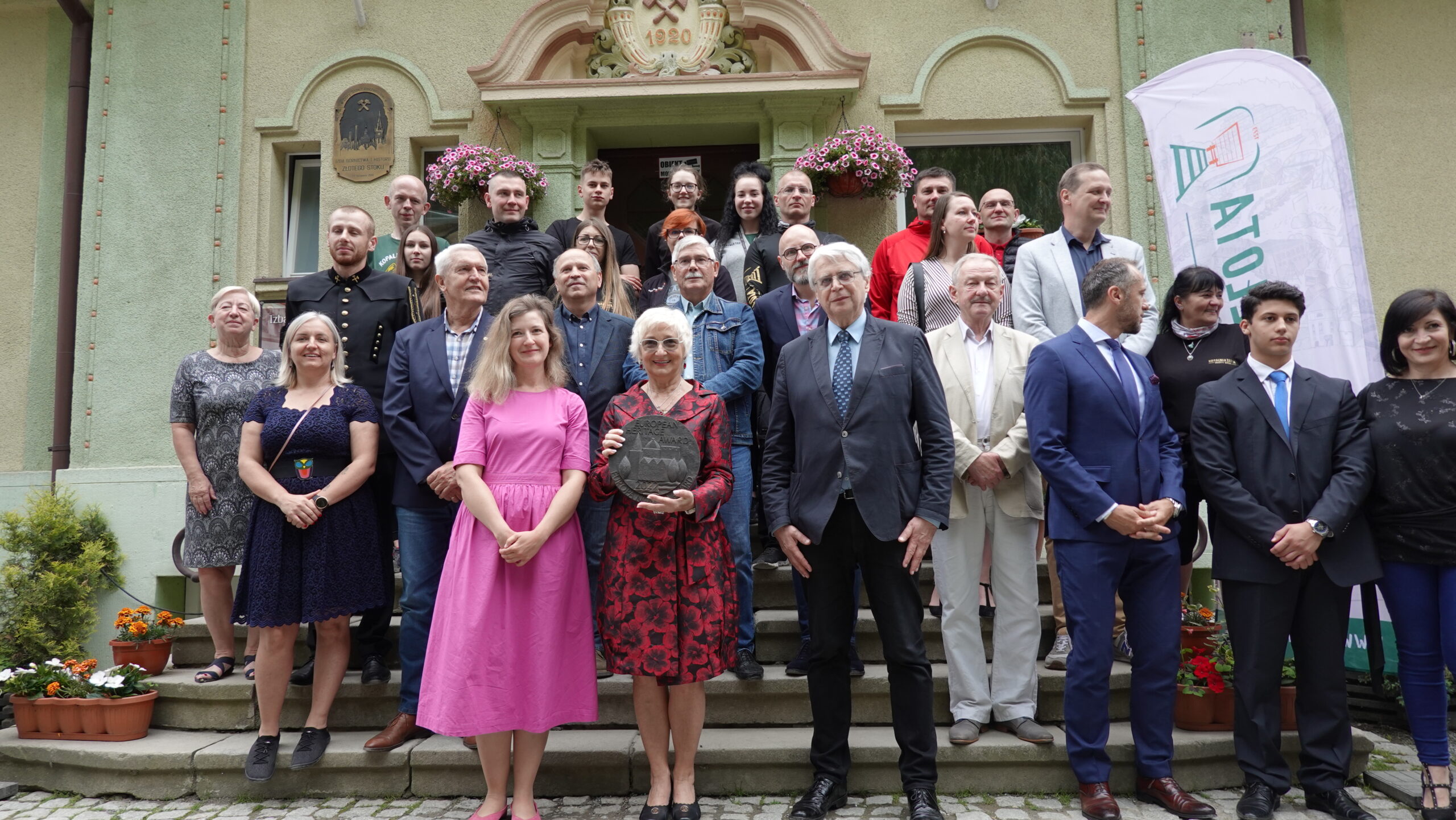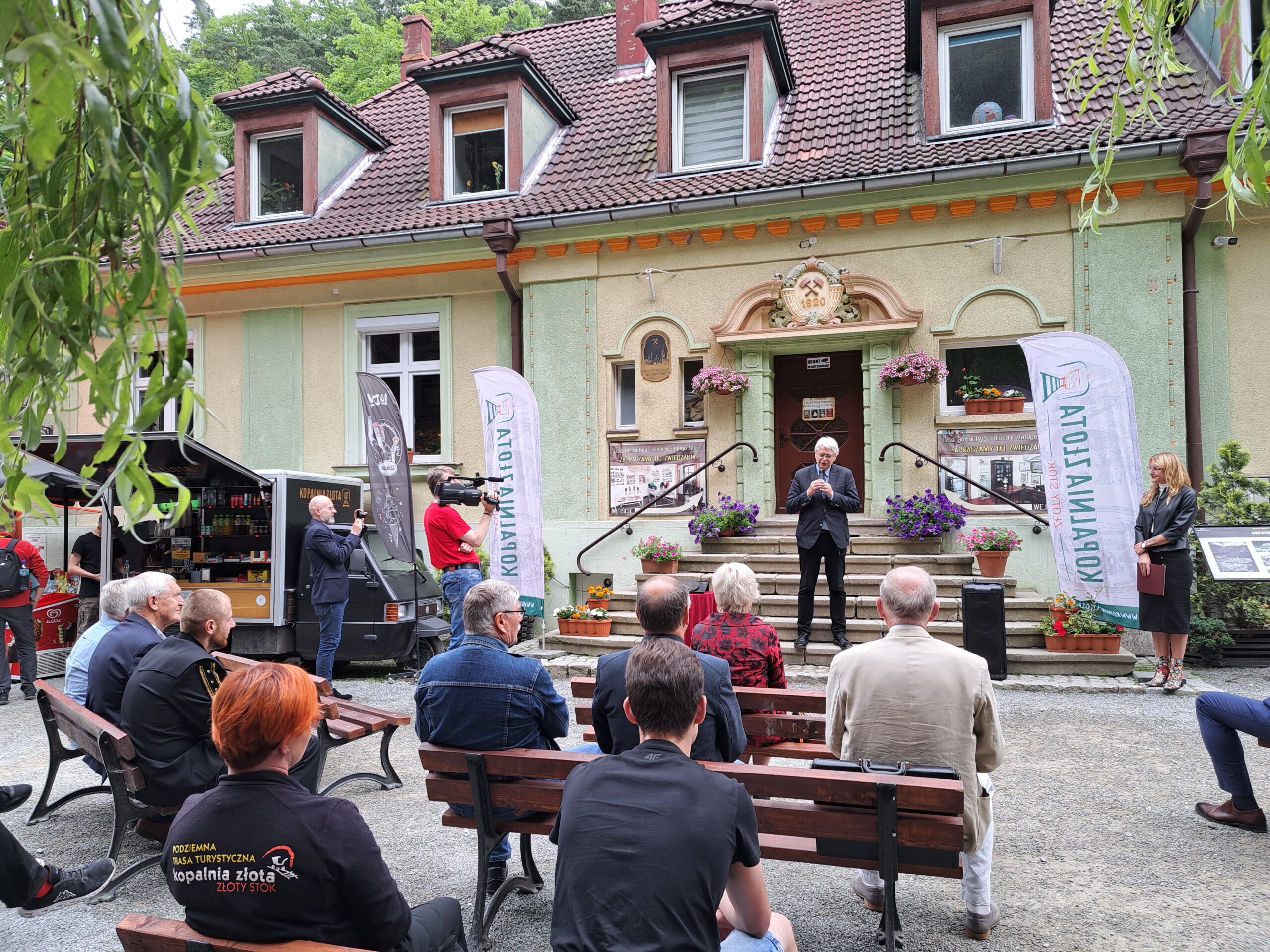 In its justification, the jury stated:
Elżbieta Szumska has exhibited a truly remarkable personal dedication to cultural heritage. Hers is an inspiring example of how to develop a sustainable business model around cultural heritage. Her work is an important precedent for the development of slow, sustainable tourism in a border region with very rich heritage.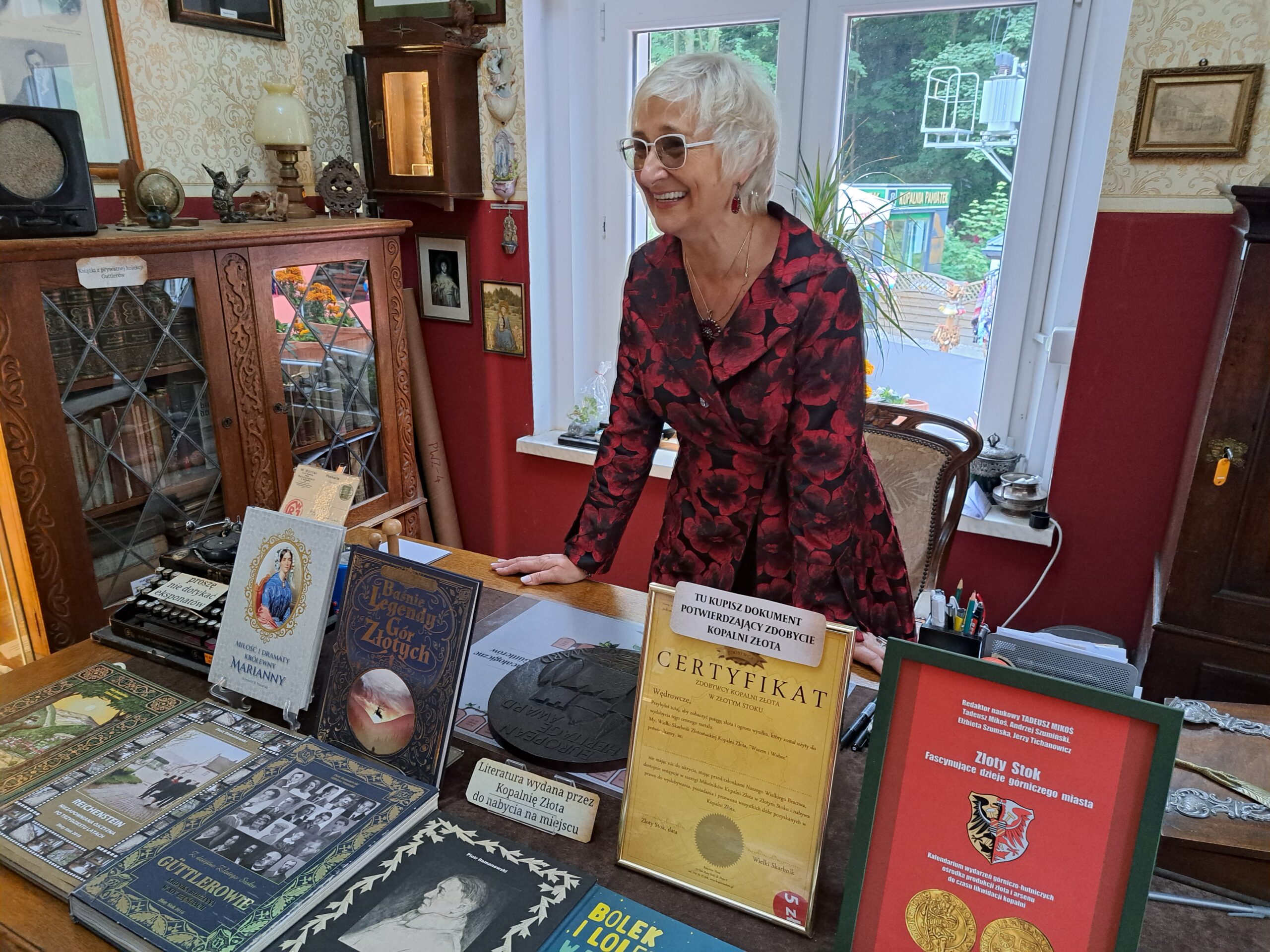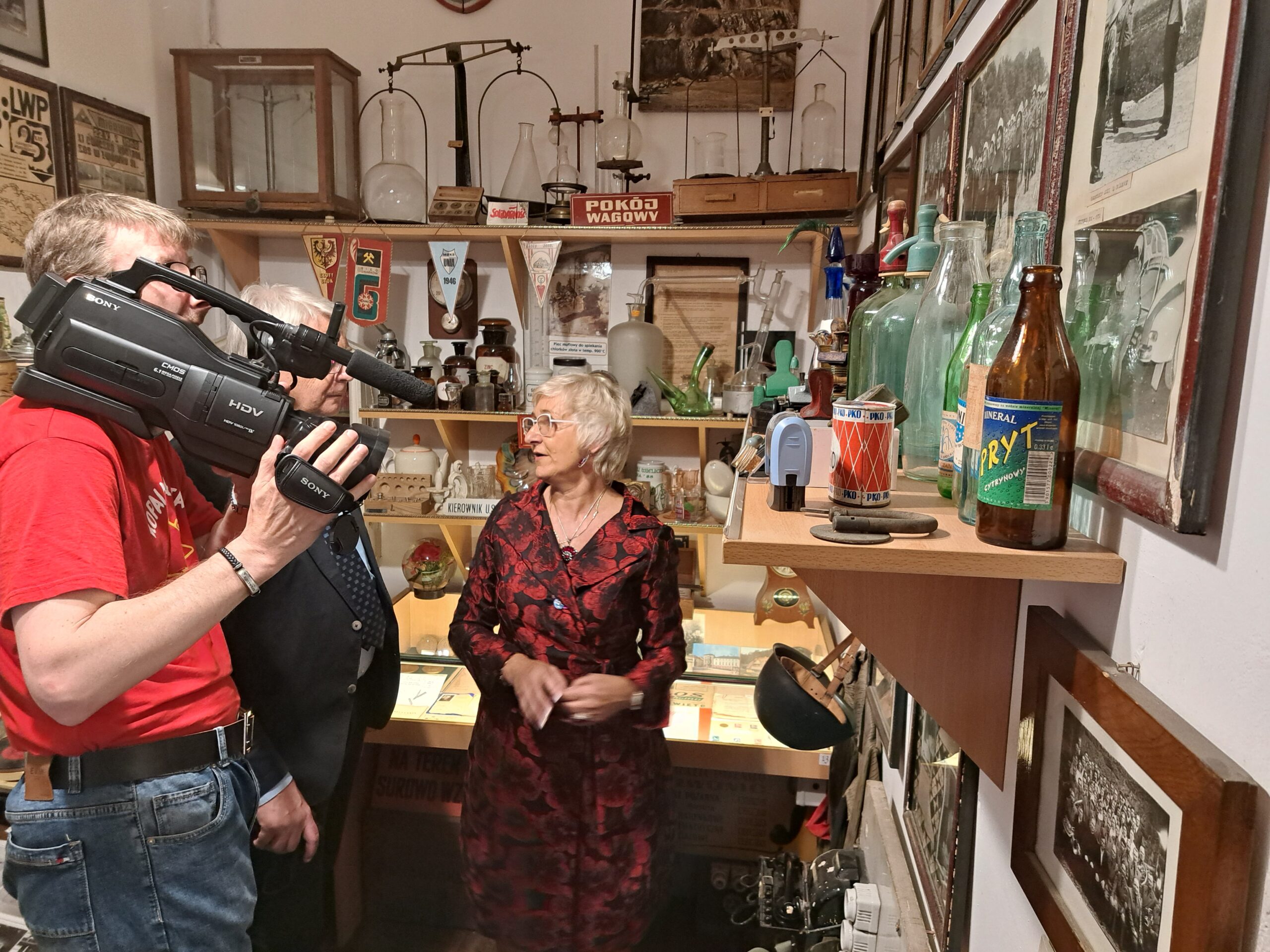 The tradition of gold mining in the Lower Silesian town dates back to 2000 BC. Elżbieta Szumska has been associated with the mine since 1996, when she started working as a guide. After a few years, she bought shares in a then poorly known complex, won a tender for a lessee and began the work of her life – one of the most important tourist attractions of Lower Silesia.
In the centre of the mine complex there is a museum of local history, where objects related to the mine and people living in the area are presented. Stories enclosed in objects, the fate of their owners, the memory of the place and the role people played are as important to Szumska as the crowded adits.