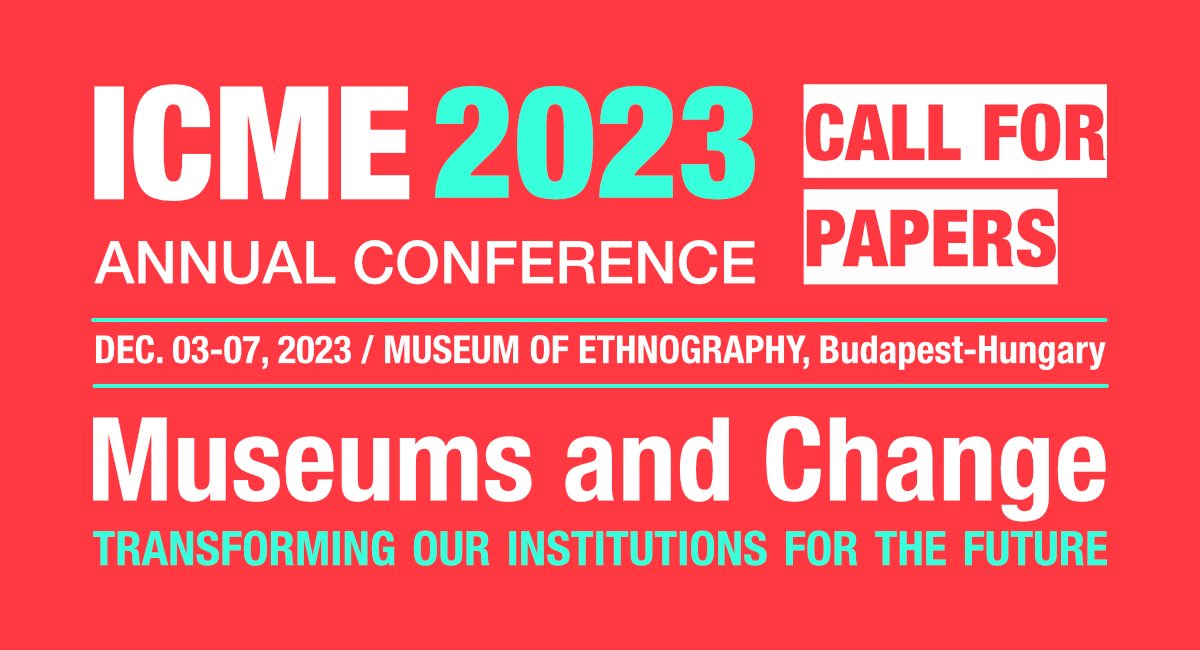 The conference will explore the topic of change in light of the new museum definition that fosters sustainability, community participation and ethical communication. The organisers aim to offer new insights into the predominant theory and practice by critically considering alternative perspectives and approaches to the topic of "museums and change", moving away from Eurocentric, colonial and neoliberal logics. Thus, they are particularly keen to hear from colleagues whose professional practice and research focus on museums located in Eastern Europe and the Global South, thus fostering reflection on areas of the world with similarities and shared experiences.
Proposals should fall within three broad thematic areas:
1. Responses to planetary (external) change: sociopolitical and health crises and activism
2. Responses to sectorial change: In which ways has the new definition fostered change in national cultural policies and further legal frameworks?
3. Organizational (internal) change: shifting institutional practices and logics
The Call for Papers is open until the 15th of September. The organisers call for papers, panels and workshops from colleagues who work on collections, exhibitions and programming that aim to diversify audiences and reconsider interpretive practice, whilst valuing and respecting traditional heritages and practices. Proposal for papers (15 minutes) or panels should not exceed 300 words and be sent to: icom.icme@gmail.com. The abstract language must be submitted in English. Presentations will be delivered in English or Hungarian with simultaneous translation.
Accepted proposals: October 1, 2023
Registration form (until October 15, 2023)
Post Conference-Tour